About Saleduck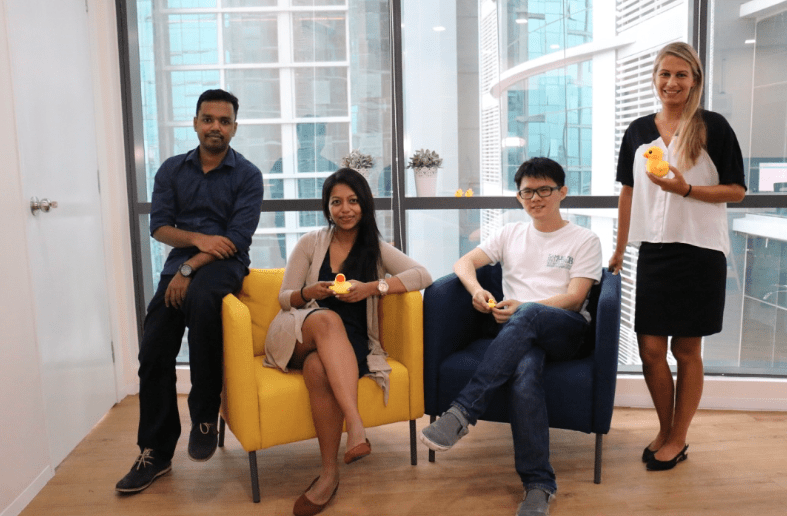 Our Story

What is Saleduck Singapore? Saleduck is an extraordinary duck, out to help Singaporean online shoppers discover sales. Saleduck loves seeing happy shoppers! No need to wait for sale season, no need to be lucky to find your size still available at a discount. You can become a 'lucky duck' with Saleduck! Saleduck SG wants to deliver savings and publish the best sales available, 365 days a year!

Our Saleduck discount code concept was born in Belgium in middle of 2012 as Solden.be, serving the Flanders community in Belgium. We became the market leader in Belgium and now want to share our success! Within the last twelve months, our young duck legs have dived into the warm Turkish Aegen sea, gracefully floated down the beautiful Matterhorn mountain rivers of Switzerland, enjoyed the company of the the Manneken pis in Belgium, stopped by and said hello to the Little Mermaid in Denmark and splashed into the land of a thousand Finnish lakes. Saleduck Sweden and Saleduck Norway have just launced their sites in Europe and now we're our way to conquer theSingaporean market.

Wait and see where Saleduck pops up next!

How do we do it? Saleduck has an extensive and trusted partner network that has international webshops and retailers such as Foodpanda, Uber and Ensogo. Saleduck is not only a website. You can engage with Saleduck on Facebook and Twitter. Make sure to receive the email newsletter.

Saleduck Singapore is part of the international Brand network. Our head office is based in beautiful Amsterdam, our ASEAN office is located in Kuala Lumpur where our dedicated Singaporean team works hard everyday to deliver the best voucher codes and deals to you. Want to know even more? Check our corporate website www.saleduck.com/company.
SALEDUCK ASIA SDN. BHD.
(1175343-M)
Unit 10-02, Tower B, The Vertical II
8 Jalan Kerinchi, 59200 Kuala Lumpur