The Not So Ordinary Skincare Brands with Extraordinary Results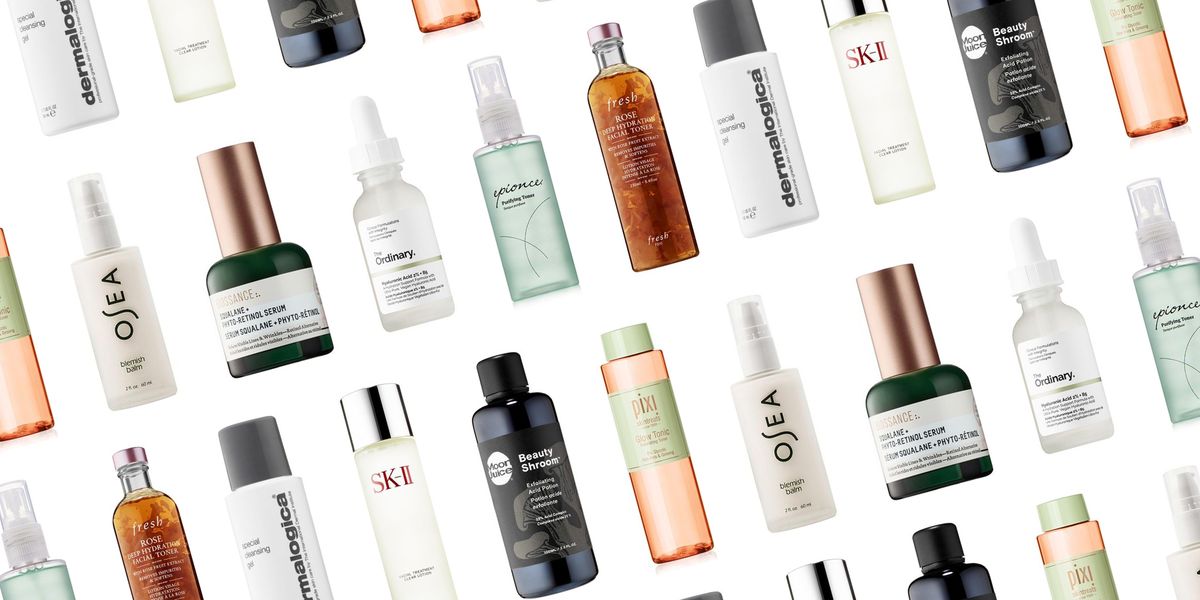 As you get older, you would find yourself looking in the mirror silently lamenting the futility of your arsenal of those expensive skincare products from a certain few brands you got from Robinson's or Tang's. At such exorbitant prices, you would almost want to force yourself to love them despite those tubs of cream and vials of supposedly miraculous concoction with little to no scientific backing. While ageing is a privilege few can gracefully afford, why not nourish your skin with the best products it deserves and that would actually work? Just like fashion brands and other items, discover different brands and products from far-flung reaches in the beauty industry that are available in places beyond the department stores!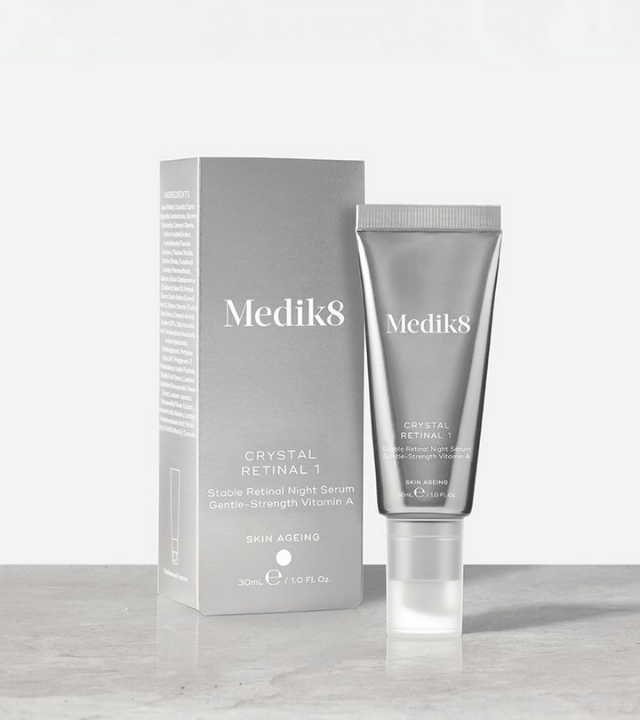 Medik8 Crystal Retinal 1 (30ml): SGD68.50
Medik8 Crystal Retinal 1- Get results 11x faster and little to no irritation
If words like "anti-ageing" and "collagen" make your ears perk up, then you would have also heard about retinoids. Retinoids are a Vitamin A derivative that has been used and researched extensively in dermatology for decades and is as such, a gold-standard in anti-ageing. These molecules help with improving your skin texture as well as collagen synthesis, which we all need as we age. Being one of the skincare brands that specialize in anti-ageing, Medik8 is seen as the market leader by dermatologists and estheticians when it comes to retinoid, retinol, retinaldehyde, and so on. One of their popular products would be the Crystal Retinal which comes in different strengths; 1, 3, 6, 10, which is perfect for first-timers or even the seasoned retinol users. The Crystal Retinal range uses another form of Vitamin A derivative which is Retinaldehyde, promising faster results than retinol and also far less irritation.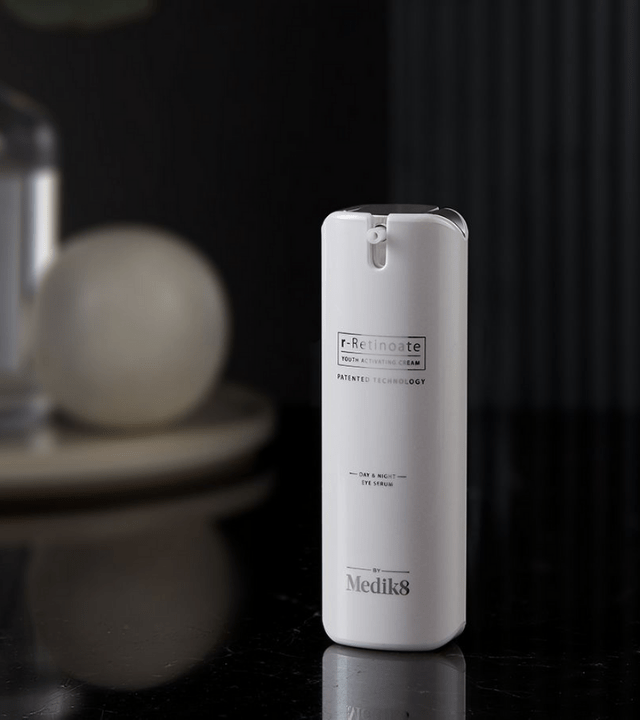 Medik8 r-Retinoate Serum (50ml): SGD236.50
Medik8 r-Retinoate Serum- The anti-ageing power of retinol can be for all, even for sensitive skin, day or night
Moving on to the brand's brainchild, the r-Retinoate serum is a high-end serum-cream hybrid which features the molecule that is widely patented; retinyl retinoate. Formulated alongside a Korean superlab, this product is so prestigious; the Korean Ministry of Health awarded it the Presidential Award. It's high time you finally get to experience what it means to have rejuvenated skin and more youthful energised skin with fine lines being visibly reduced. If you think it sounds too good to be true, hold that thought as Medik8 possess the scientific evidence and research to justify their ingredients and what they can accomplish. Unlike some of the more mainstream and pricey brands that make false promises of bringing back your youth by using an extract or a broth of miraculous properties, which is just as credible as a conspiracy theory.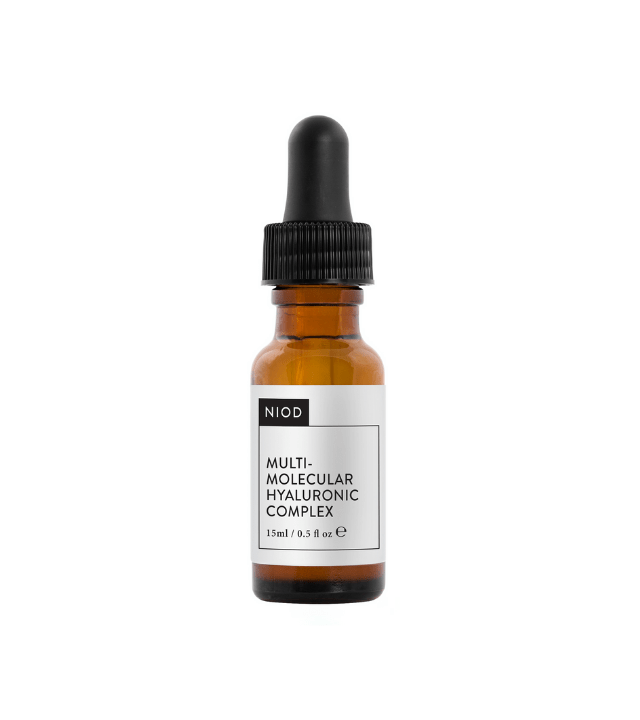 NIOD Multi-Molecular Hyaluronic Complex (15ml): SGD44.00
NIOD Multi-Molecular Hyaluronic Complex- Stay hydrated with 15 different molecular weights of hyaluronic acid
If you love products from The Ordinary (hello, Niacinamide serum!), you should explore DECIEM's other brand, NIOD (Non-Invasive Options in Dermal Science). Think of NIOD as The Ordinary's more sophisticated and older sister that lives a luxurious life with cutting-edge ingredients that are not widely used on the commercial scale. One of NIOD's best-sellers would be its Multi-Molecular Hyaluronic Complex, which is a cocktail of 15 forms of hyaluronic acid compounds at different molecular weights that promise intense hydration as well as collagen production. This serum is your go-to if a smooth, moisturised, and youthful complexion is your goal!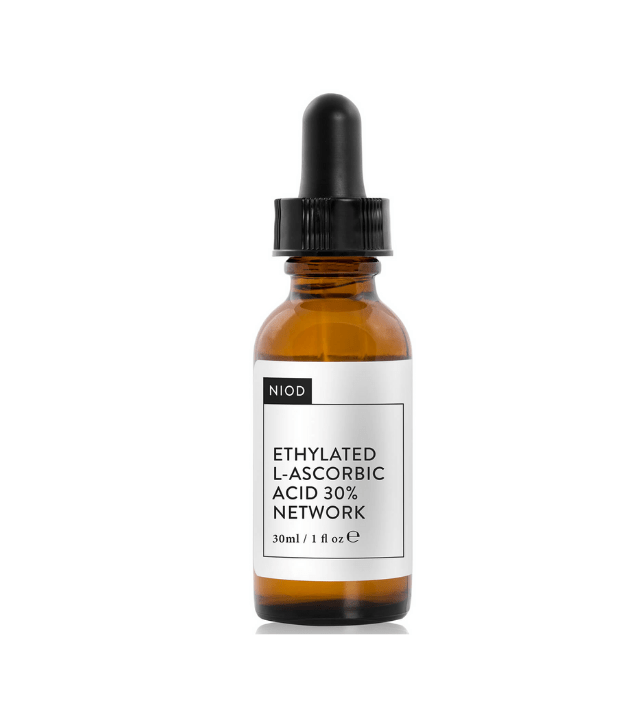 NIOD Ethylated L-Ascorbic Acid 30% Network (30ml): SGD87.50
NIOD Ethylated L-Ascorbic Acid 30% Network- Bye-bye, dull complexion; Hello, radiant glow!
Another serum you should incorporate into your routine would be a Vitamin C serum, which is another one of NIOD's most loved products namely the ELAN (Ethylated L-Ascorbic Acid 30% Network, definitely a mouthful). This serum is a wondrous mix of Vitamin C, zinc, selenium, and other antioxidants which would brighten and revive your complexion on top of helping your skin fight any sign of oxidation. What makes this magnificent Vitamin C serum stand out from others is NIOD's unique formulation which protects your prized serum from oxidising, rendering your product ineffective.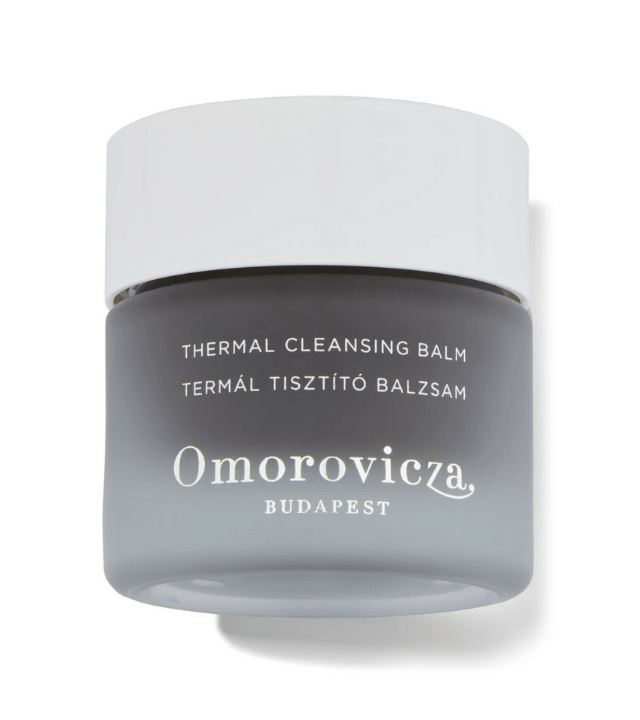 Omorovicza Thermal Cleansing Balm (15ml): SGD35
Omorovicza Thermal Cleansing Balm- Truly a spa experience
Get to know Omorovicza, an amazing Budapest-based luxury skincare brand that features the healing powers of Hungarian thermal waters in its amazing products. One quick whiff of their products would immediately impart you a feeling of relaxation and tranquillity, thanks to the brand's signature divine fragrance. With COVID-19 on full swing and stress at an all-time high, bring some calm to your 2020 by giving yourself the 5-star spa experience with Omorovicza's Thermal Cleansing Balm. Just like a luxurious facial, this balm rests in a luxe frosted glass jar waiting to be scooped by you. This balm works wonders by relying on natural extracts, minerals from Hungarian thermal waters and mud, as well as the iconic 'Hydro Mineral Transference' to remove dirt, makeup, the hardest-working mascara and all kinds of impurities you picked up throughout the day, essentially making some sort of hack for you to attain your beautiful skin. If this sounds like a dream, wait until the day you're lucky enough to find the supersize version of this product!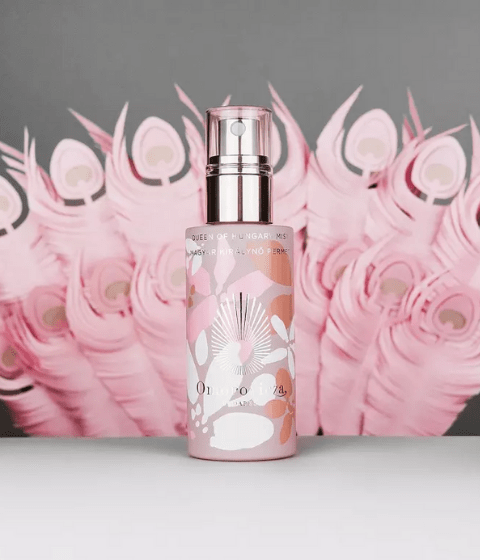 Omorovicza Queen of Hungary Mist (30ml): SDG35.00
Omorovicza Queen of Hungary Mist- The queen of all hydration mists
Another product that is a treat to use would be the Queen of Hungary Mist, which is lovely to have in your handbag when you need that little pick-me-up throughout the day or if you need a post-cleansing toner. One spritz delivers a fine mist with the scent of expensive essential aromatic oils wafting in a luxurious spa that also leaves your skin with long-lasting hydration thanks to the Apple Pectin and thermal water that is bottled in a luxe frosted glass. Unlike most toners, this does not contain alcohol which would dehydrate your skin in the long run. While many beauty experts and estheticians consider facial mists as non-essential, they find the Queen of Hungary Mist a worthy purchase simply because of how enjoyable it is to use. Not to mention that it is widely recommended by renowned beauty experts, Caroline Hirons and Ruth Crilly, former fashion model and dedicated beauty insider. Being a staple in most beauty retailers that carry Omorovicza, they also come in limited-edition bottles which you may find on some beauty platforms if you're lucky!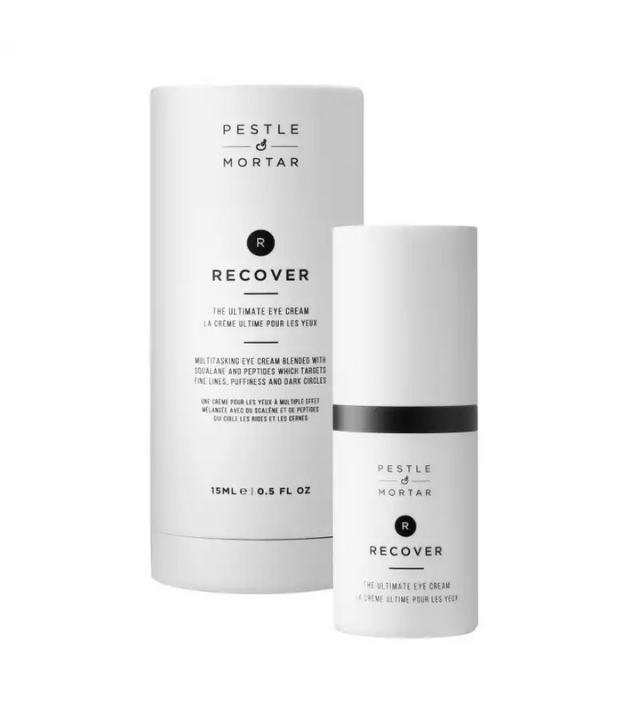 Pestle & Mortar Recover Eye Cream (15ml): SGD61.50
Pestle & Mortar Recover Eye Cream- Anti-ageing starts from within, and your under-eyes
Pestle and Mortar is an independent Irish brand with amazing, straightforward and efficacious formulas at affordable prices. Their Recover Eye Cream is favoured by many due to it being a simple product that does its job by plumping fine lines and providing hydration for your under-eyes, which also helps with alleviating puffiness. The bottle too is a joy to use, with its reliable pump allowing you to use every last drop of this cream. While eye creams may be deemed as unnecessary by dermatologists if you already have a good moisturiser, you can't argue that this eye cream would make an excellent addition to your skincare routine!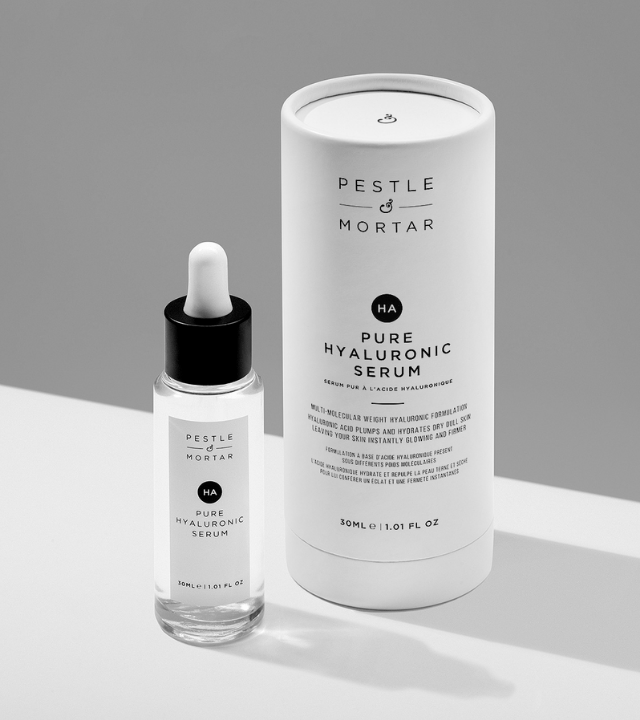 Pestle & Mortar Pure Hyaluronic Serum (30ml): SGD68.50
Pestle & Mortar Pure Hyaluronic Serum- Not your ordinary hydration serum
Another product in Pestle and Mortar's belt that has garnered quite a few awards, the Pure Hyaluronic Serum is a fragrance-free lightweight serum that promises deep hydration thanks to its different weights of hyaluronic acid molecules and also panthenol, which is a skin-softening ingredient that contributes to more plump and youthful skin. Don't let the size of the bottle scare you, as this serum would last you for months! Fortunately, if you do run out of this good stuff you can always get a replacement online now that it is a staple product that is readily available to you with a few clicks away from making its way to your doorstep!
Is it just Skincare or a Skinvestment?
While you may be loyal to the brands that make the creams on your desk like you're in a committed relationship of sorts, there are other brands in the industry that are worth or even necessary to explore. You must also be aware that some products may have years worth of scientific research and patented technology to justify its price tag while others are nothing but marketing faff. Life is an adventure, just like how your journey to a more beautiful skin should be. Invest in quality skincare, invest in you!
Piqued your interest? All of these brands and beauty products are available on Lookfantastic SG and you also get to take home your new favourite products at 22% off with the Saleduck exclusive code: FIRSTSD
Written by: Farhan Arif