Are You a Victim of Cyber Fraud? Hacks To Not Get Hacked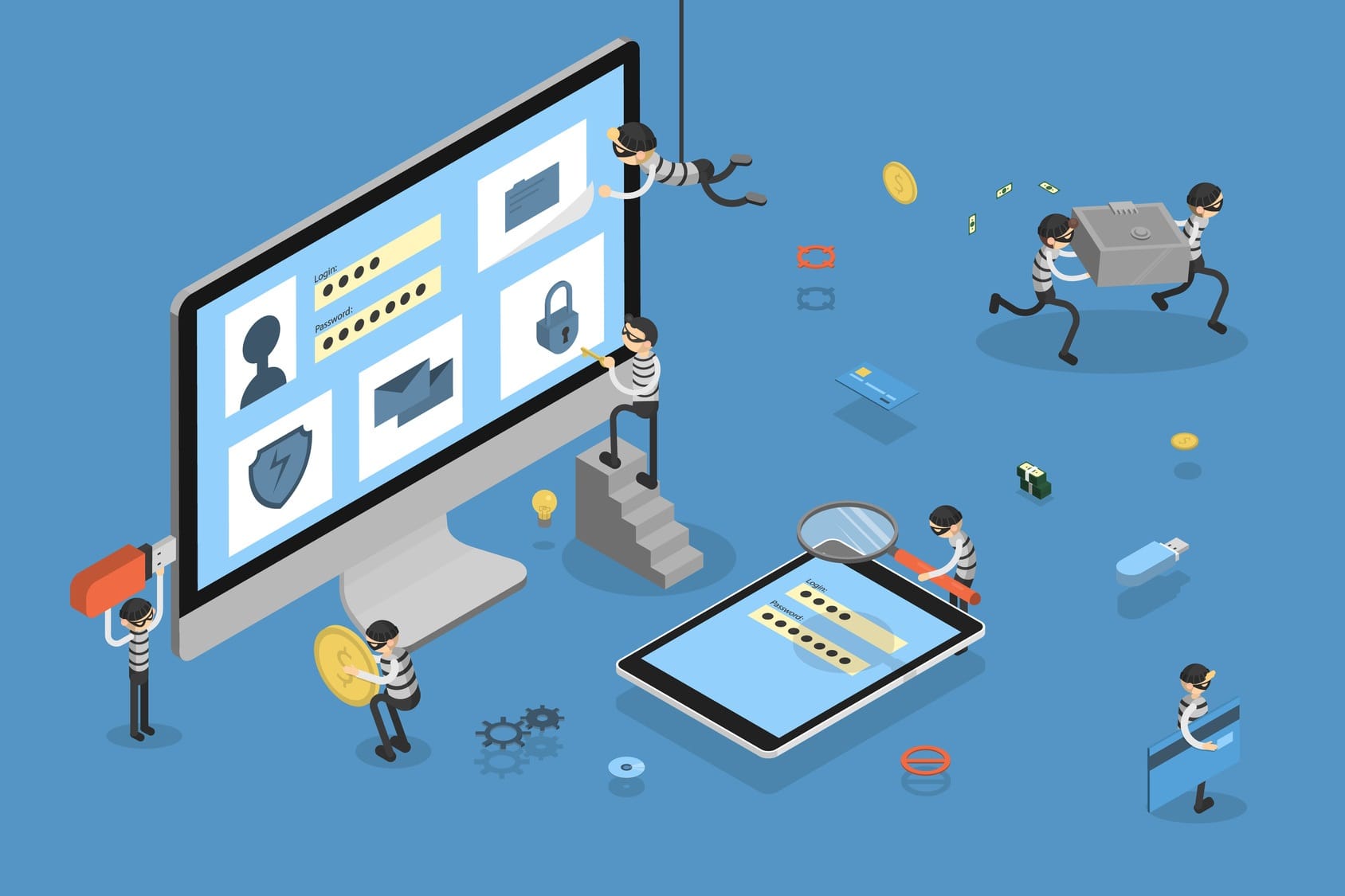 Combat Cyber Fraud- Hacks to Not Get Hacked
With everything being accessible within the touch of a finger, have you ever wondered if your device is safe? Do you ever wake up one day and wonder, "Are my devices safe?". Do you tape the webcam of your laptop or PC? No? Well, you might want to rethink the way you use your devices after this.
Earlier this year a sum of 25,000 Singapore credit card details were leaked, as exposed by a cybersecurity start-up Technisanct from India. The leaked information includes CVV and PINs. This could lead to hackers stealing your credit card information, and you wouldn't want a stranger spending $10,000 buying nonsense. However, this is just the tip of the iceberg of a whole lot more cybercrimes that has been happening not only in Singapore but all over the world.
So, how do you protect yourself and your money?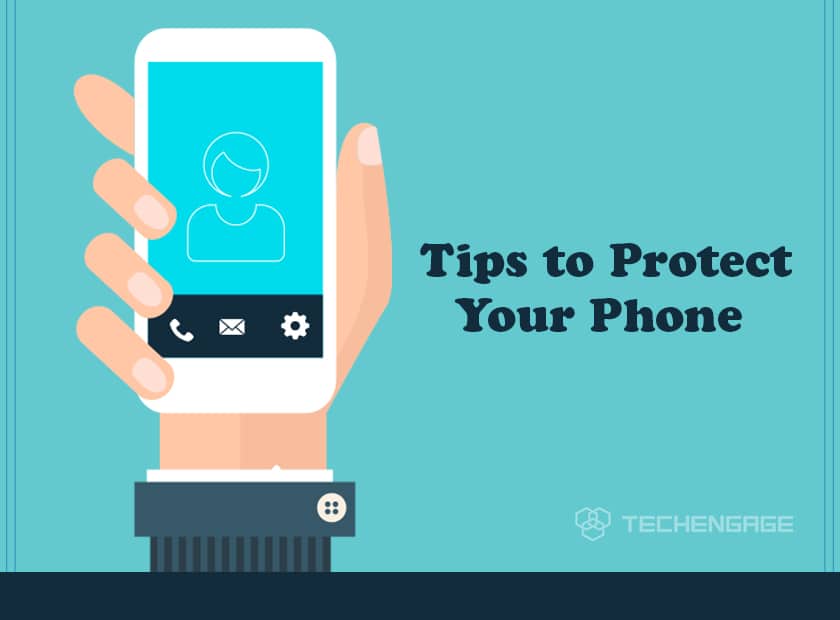 Hack 1: Get your devices protected with a Security Suite
Though many online merchants guarantee safe transactions, we cannot be too sure at how safe they will store, especially with many online thieves around. With a security suite, you will be safe from these nightmares. Do you know about keyloggers? Keyloggers are when hackers can store whatever information that you type on your keyboard. Usually, they will use this information to sell it to other parties for monetising purposes. Other than that is fake shopping and banking websites where they look genuine but they're hackers waiting for you to key in your details. Modified web pages are also harmful when these hackers will receive your financial information. Another tactic is DNS spoofing: you click on a legit website but you get redirected to another malicious site. With a security suite, it will protect your sensitive banking information and your devices altogether by not redirecting you to these harmful sites.
Hack 2: Double-check before you click on anything phishy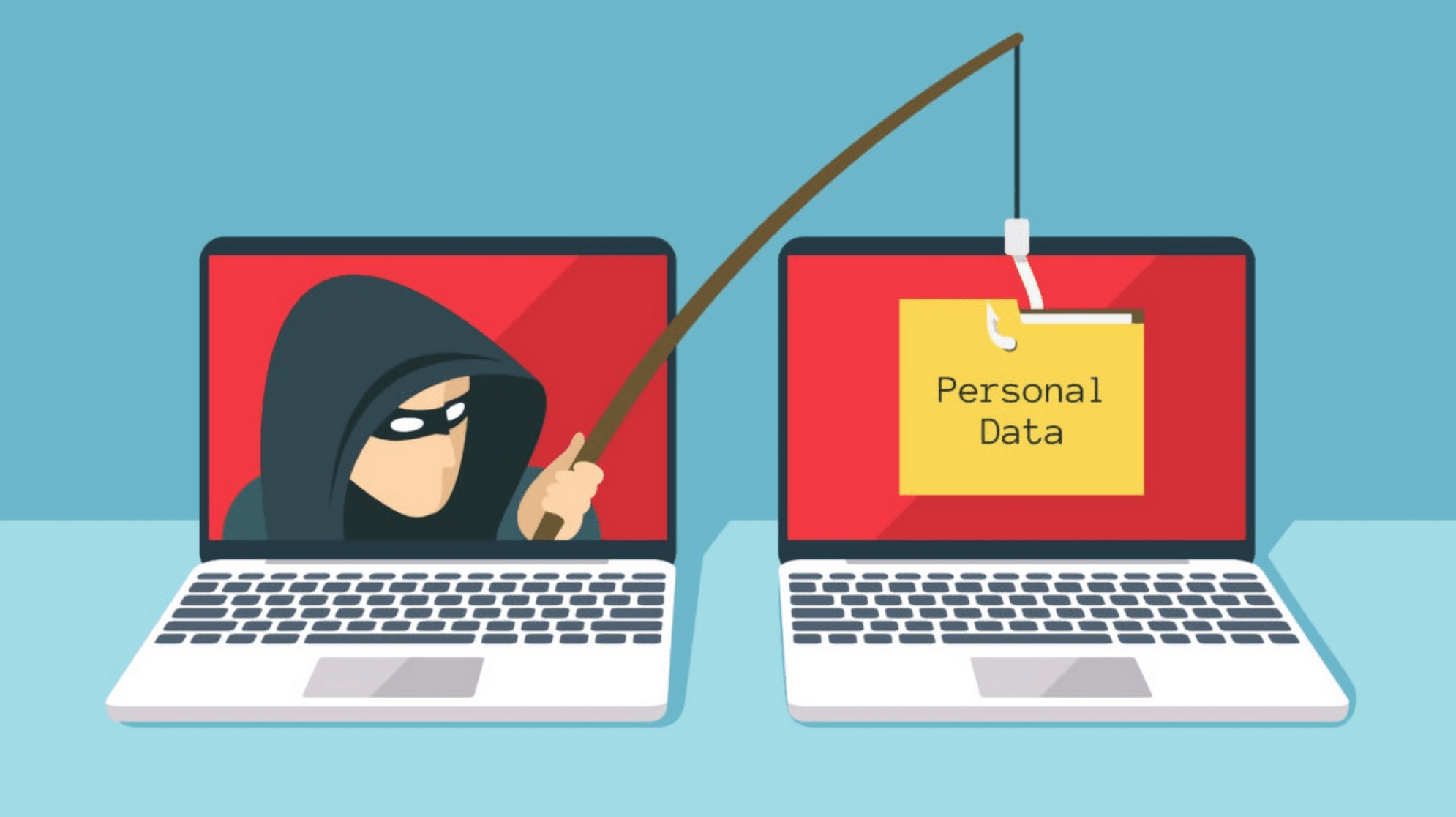 While it is an unspoken rule to always check before simply clicking on anything, many of us tend to get fooled by how genuine a phishing email looks. Usually, they will have authentic logos embedded at the top of their emails, and the email looks as convincing as ever. So I'm going to remind you again: check and verify the email. More often than not, the tone of the email will sound too good to be true. For example, an email from a scammer pretending to be a representative from WHO. Times like these are when your 'stalking skills' would come in handy. Google it and search for it on your respective social media platforms because usually, social media users will expose similar scams. The biggest booby trap would be suspicious emails sending attachments: Do Not Click On It. If I could paint it in red, I would. Now, what happens if you click on them? They will use malware such as banking trojans to steal financial details or hold your computer systems hostage for ransom, literally.
Hack 3: Don't give in to these scammers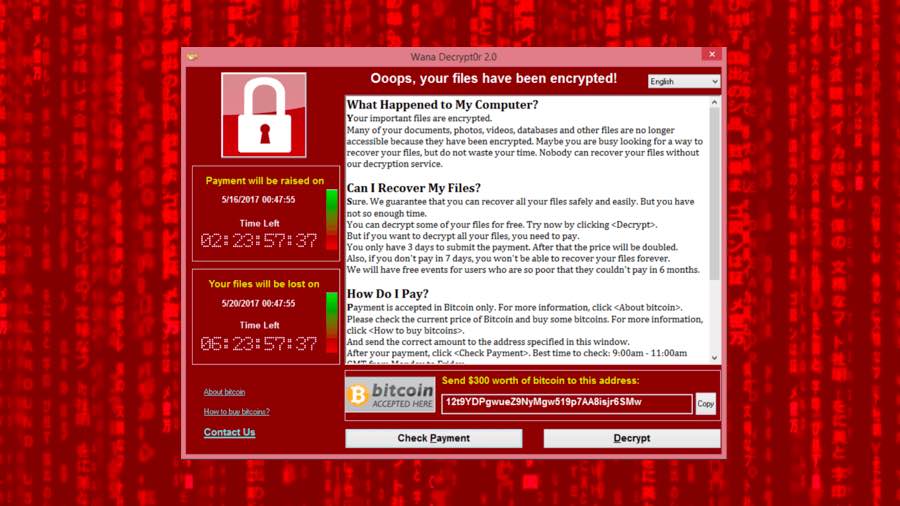 Remember Wannacry Ransomware? The 2017 cyber-attack shook many people who got their access locked from their devices and, they can only gain access back once they pay a sum amount of money through Bitcoin. Usually, the attackers would demand $300, and if you refuse to pay, they will raise it to $600. Usually, the victims will get their files permanently deleted if they fail to make their payment. Whoever, paying them will only enable their heinous cybercrime. Also, there are no guarantees that they will set you free if you paid the ransom. Also, no one is so sure that they will be spared from another ransomware attack in the future.
Hack 4: Safeguard your important files and passwords with Cloud Security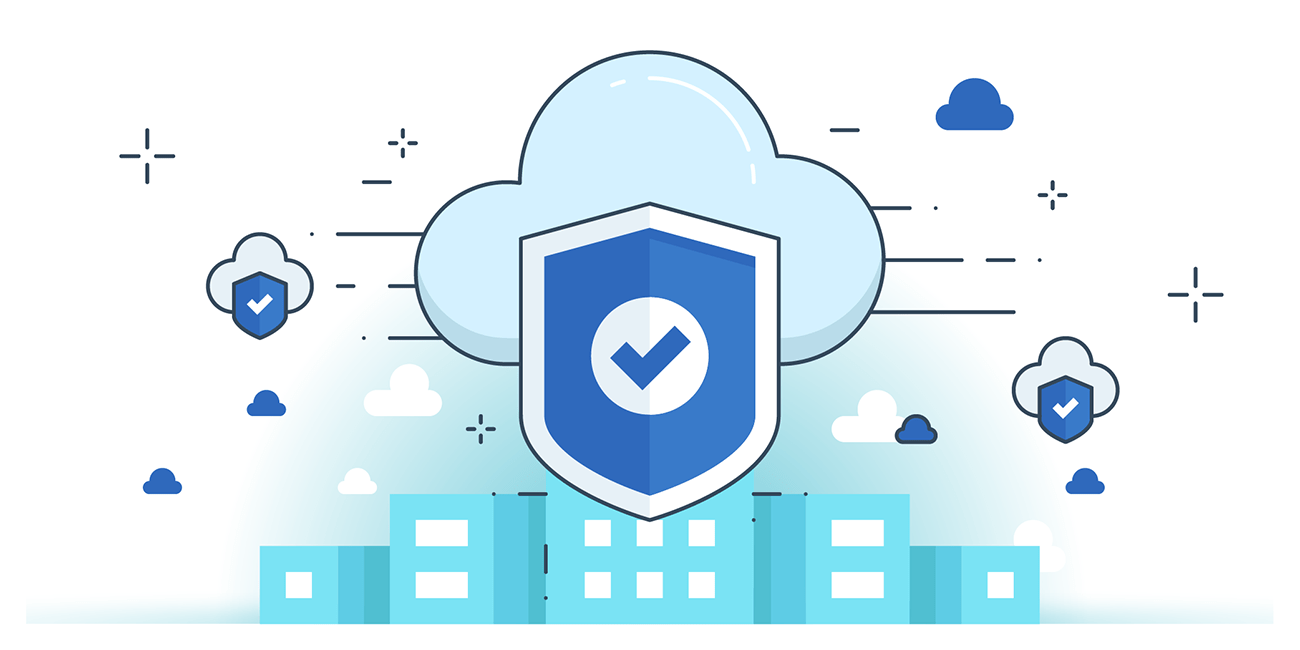 Cloud security is a set of policies, controls, procedures and technologies that work together to protect the cloud system. This way, everything that you store in the cloud system will be protected from potential hackers. Centralised cloud security also would not give you any headaches as it does not require manual security configurations and you have to constantly update it to avoid potential hacking. But how do you add another lock to your cloud so that it's totally safe from cybercriminals? Some of the ways that you can protect your files etc: use strong passwords, protect your devices and don't access your data to public Wi-Fi, especially those that have weak authentication.
But, what should you do if you need to access your data with public Wi-Fi?
Hack 5: Take your privacy to the next level with a VPN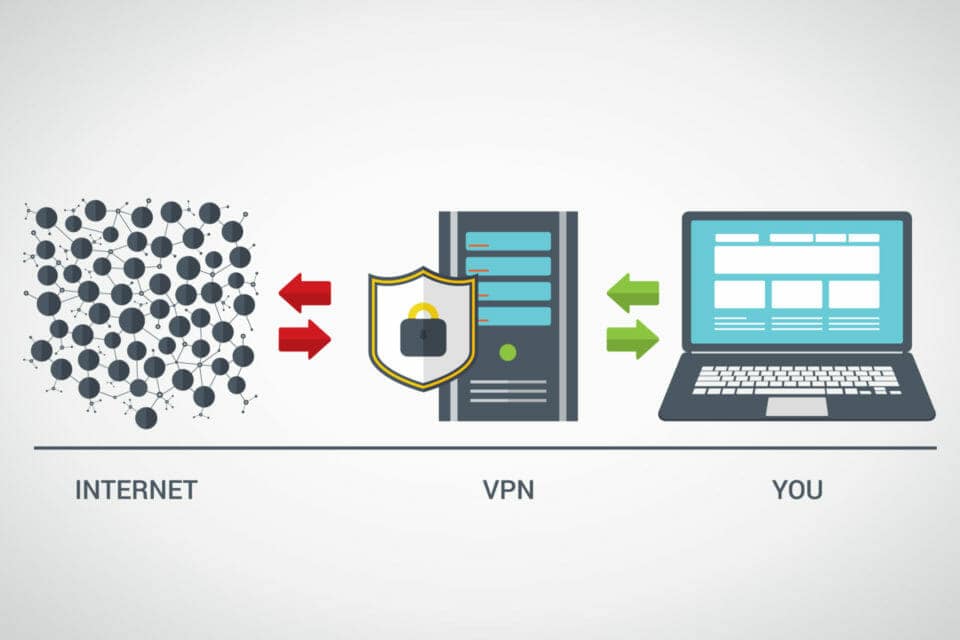 You might hear this countless times, VPN this and VPN that. But what is a VPN? Is it only to stream shows from other countries? It's a Virtual Private Network that gives you a private network while you're surfing from a public internet connection. Think of public Wi-Fi as a big circle and you are exposed to many people but with VPN, you will have your own safe space from everybody especially hackers. Whatever that you do online: be it sending emails, shopping online or paying bills, nobody will be able to trace it because VPN will mask your IP address. The best part: all of the time spent web browsing will be kept anonymous. Other than that, your search history will be kept hidden. Not just that, you can also access contents that are blocked due to geography restrictions. With VPN, you can use it to smash through firewalls to access school or office networks. VPN exudes the true meaning of 'everything is accessible with the internet' without compromising your privacy. All in all, you are safe from hackers if you don't leave digital footprints with a good security set.
Here are some of the best-selling security suites that will protect you and your family from cyber criminals!
1. Norton 360 Deluxe - $69.00/annual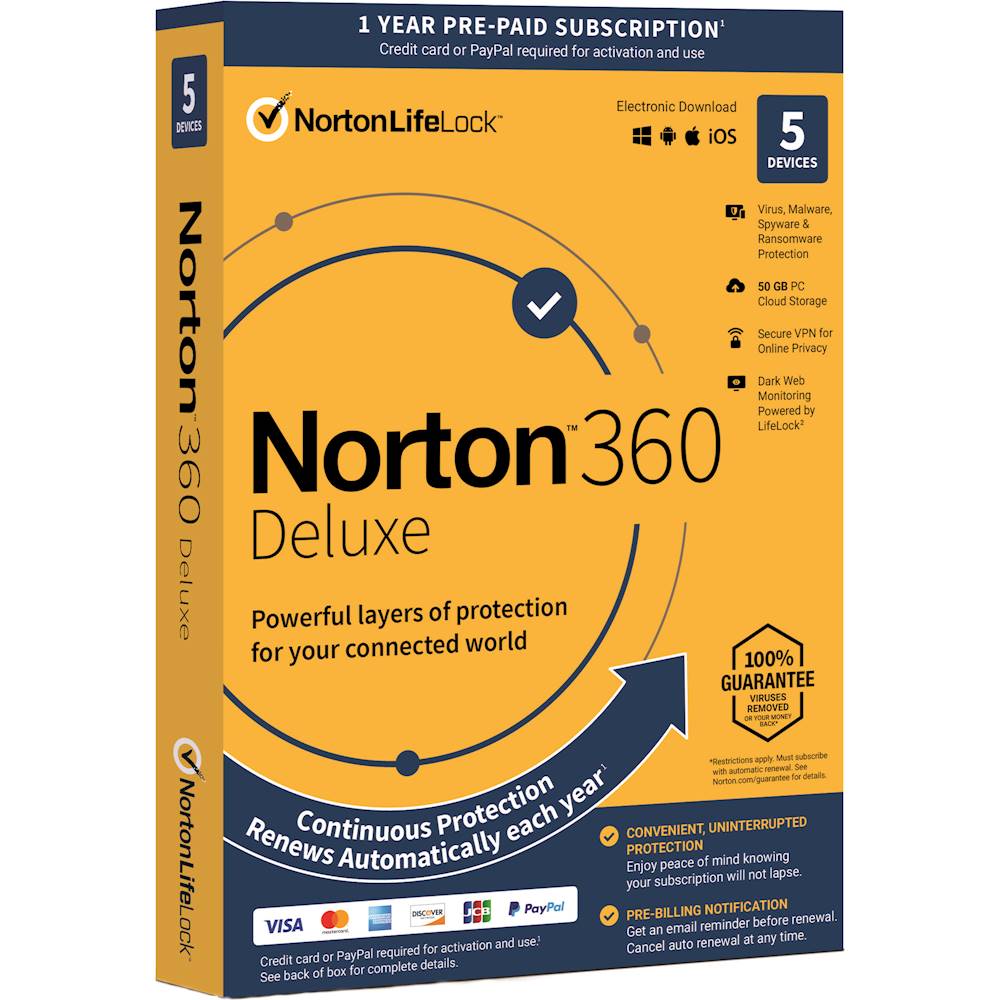 Norton 360 Deluxes protects up to 5 devices from any malware and it is also equipped with VPN, SafeCam and parental control. It is equipped with advanced security with antivirus that helps to protect against potential hackers including your private and financial information whenever you have to key them online. The cherry on top for this security suite package is that its VPN requires no logins so you can browse through the internet anonymously without any hassle. The most important part, no traces behind. With 75GB PC Cloud Backup, you can now keep important files and documents to avoid the usual nightmares: hard drive failures, stolen devices and ransomware. When everything is stored safely in the cloud, nothing can be reached to steal it!
2. Kaspersky Total Security - $77
Just like the name of this security suite, Kaspersky Total Security protects you and your family's devices with antivirus, anti-ransomware, webcam security, password manager, VPN and many other cutting-edge security technologies. Under 1 user account, you can link it up to 5 devices and choose 1 or 2-year package, according to your liking. This security suite secures passwords and images of personal documents, protects payments with bank-grade encryption and encrypts data that you send and receive online via VPN. For parents, you don't have to worry about what your children do on the internet because this suite contains advanced parental controls that help block harmful sites from your young ones. Kaspersky strives to protect you without compromising on performance. So now you browse safely without your security suite slowing you down!
3. McAfee Total Protection - $89.95/annual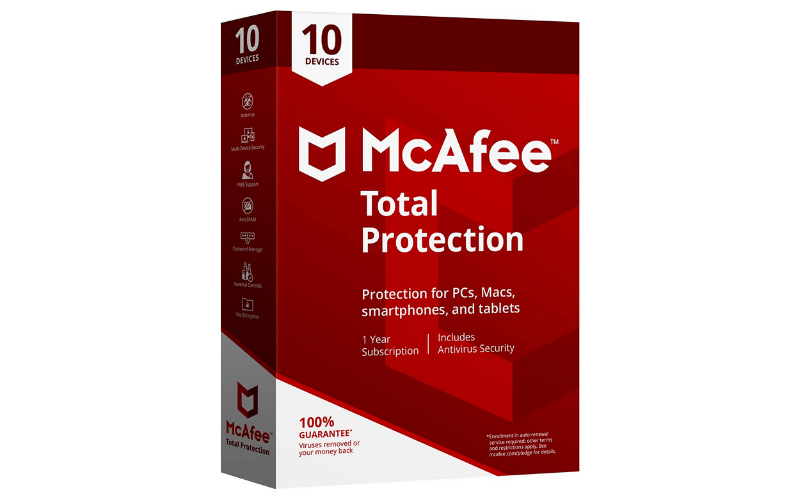 Do you have so many devices? The McAfee Total Protection is great because it offers protection for unlimited devices. This award-winning antivirus is equipped with a password manager that has 5 licenses so you can store your passwords safely without any worries! It has encrypted storage so say goodbye to naughty and troublesome hackers because they can't snoop into your online activities anymore! The best part? With this huge amount of discount, this Total Protection Bundle actually covers for 10 devices, say what? Yes, their multi-devices package is super convenient for a family to get their devices protected! Phones, PCs, laptops, you name it!
4. PureVPN - $0.99/7 days trial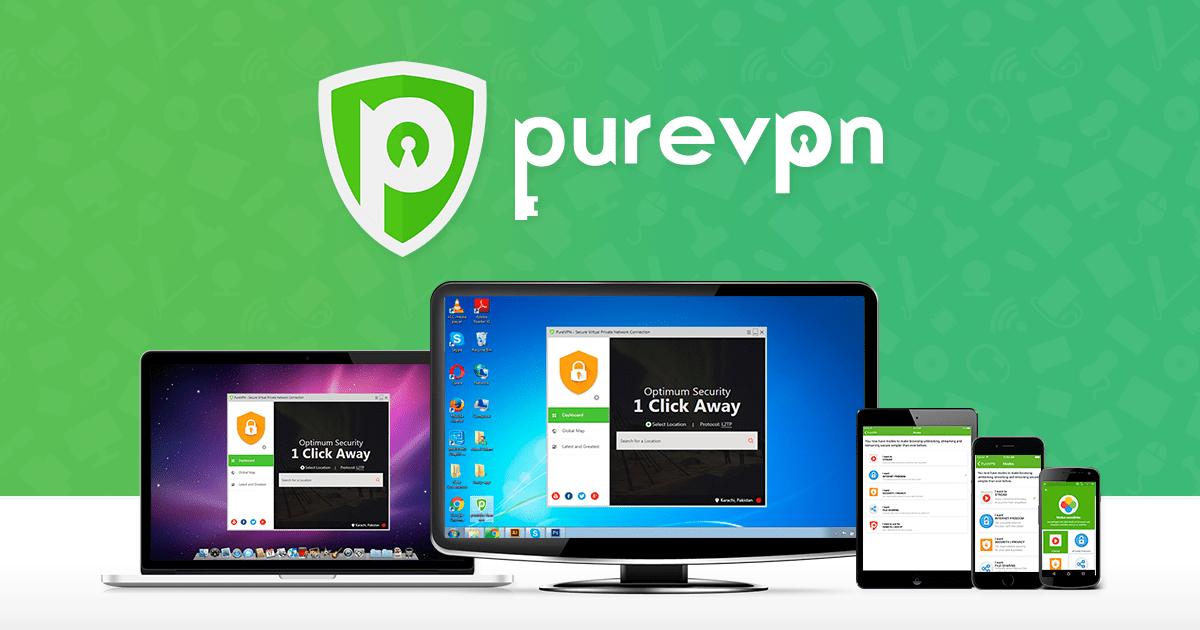 With One PureVPN account, you can log into as many as 10 devices. You can upload and download data anonymously on the internet without getting tracked. With 256-bit, PureVPN also claims themselves as the fastest VPN so you can now stream your favourite shows minus the dreadful buffering time. PureVPN gives you unlimited bandwidth and you can switch servers as many times you want with any account. They also offer 31 days money-back guarantee along with friendly customer service that isn't chatbots, but real humans so you can get your problems sorted easily!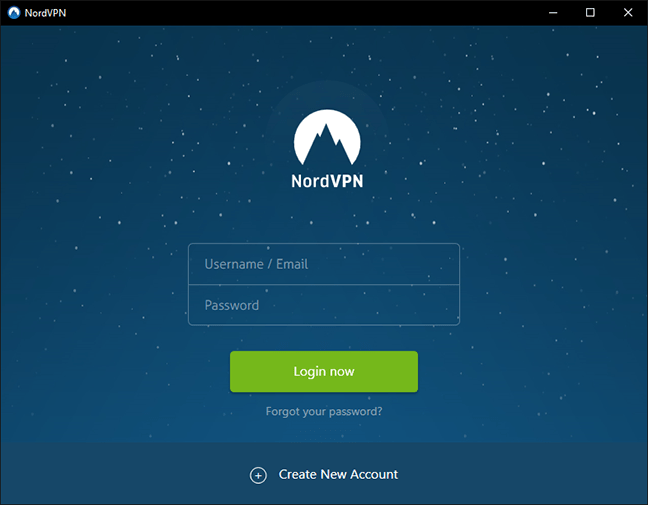 Keep your internet data safe with NordVPN's next-generation encryption. Equipped with ultra-fast connection, say goodbye to buffering and enjoy your favourite shows uninterrupted. Protect your data with strict no-logs policy, NordVPN would not collect your private data and there's also a kill switch that never allows your data to be exposed even for a short moment. NordVPN blocks malware and ads and you will get a personal IP. Not just that, you can also change your IP twice. You can also take the DNS leak test if you feel like checking the reliability of NordVPN. With ultimate security and super speed, it's time to change to NordVPN and keep your data safe.
Don't be a victim to cybercrime with a good security suite.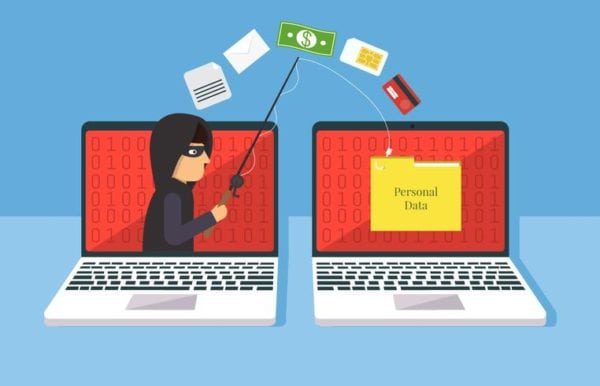 Nowadays we always put everything out on the internet but we don't mean it literally. A good security suite is always a good investment to safeguard your details especially banking and personal information. Cybercriminals have always been out there waiting for their next victim so you always have to be extra prepared. After all, prevention is always better than cure.

Written by: Shary Jimie

Posting comments after three months has been disabled.